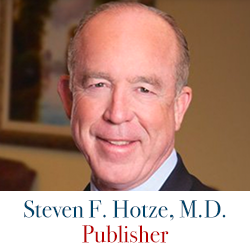 By: Hotze Health
Are you being treated for hypothyroidism, but are still experiencing many of its symptoms? Often patients will complain that they still have fatigue, weight gain, brain fog, depression, constipation, and cold hands and feet, even though they have been placed on a thyroid medication by their doctor.  Research shows that patients on T4 alone scored worse on surveys relating to general well-being and symptoms of hypothyroidism. (2, 3) This is a very common occurrence, and here are two reasons why.
2 REASONS YOU STILL HAVE SYMPTOMS ON THYROID MEDICATION
1.  T4 Only Medication: First, you may have been placed on a synthetic thyroid preparation, such as levothyroxine, which is found in the brand names Synthroid, Levoxyl, Unithroid, and Levothroid.  Levothyroxine is synthetic T4, which is the inactive thyroid hormone.  Your cells must be able to convert T4 to T3, the active form of thyroid hormone, in order to produce energy.  For this reason, many people still experience all the symptoms of hypothyroidism even though they are taking this medication. Taking T4 only can have harmful effects on your health because patients often continue suffering from symptoms of hypothyroidism, gaining and not being able to lose weight, getting potentially fatal diseases associated with the undertreated hypothyroidism, and end up being prescribed and using more prescription drugs. (1)
2.  Incorrect or Insufficient Dosage: Second, you may not be on the appropriate dose of thyroid medication.  It is very important that your doctor listens to your symptoms, and does not adjust your dose based solely on your blood work.  If you are still having hypothyroid symptoms, then you may need to increase your dosage, however please only do so under the care of your provider.
WATCH AS OUR DOCTORS EXPLAIN THE IMPORTANT DIFFERENCE BETWEEN SYNTHETIC AND DESICCATED THYROID.
At Hotze Health & Wellness Center, we have great results treating hypothyroidism with desiccated thyroid. Desiccated thyroid is most well-known by its brand names of Armour Thyroid and Naturethroid, and it can also be prepared at a specialty compounding pharmacy, such as Hotze Pharmacy. Desiccated thyroid is "porcine thyroid" – meaning that it's derived from the thyroid gland of pigs. Desiccated pork thyroid includes thyroxine (T4), as well as triiodothyronine, the active thyroid hormone (T3). It also includes other thyroid hormones found in an actual gland, including T1 and T2. Research shows that combined thyroid replacement therapy with T4 and T3 completely restored normal thyroid function, when it was shown that it is not possible to do so with T4 alone. (4)

If you are one of those people who are frustrated with their thyroid treatment, there is a solution!  You can get rid of these symptoms once and for all.

Related Content
Diagnosing Hypothyroidism: The Blood Test Roadblock
5 Thyroid Myths You Need to Know
4 Ways to Diagnose Hypothyroidism – What Your Doctor Doesn't Know

Research
1. Stability Effectiveness Desiccated Thyroid VS Levothyroxine John C Lowe Thyroid 2009 Lowe, John C. "Stability, Effectiveness, and Safety of Desiccated Thyroid vs Levothyroxine: A Rebuttal to the British Thyroid Association." Thyroid 4.3 (2009): C1-12.

2. Editorial: In Search of the Impossible Dream? Thyroid Hormone Replacement Therapy That Treats All Symptoms in All Hypothyroid Patients

3. Psychological Well-Being in Patients on 'Adequate' Doses of L-Thyroxine: Results of a Large, Controlled Community-Based Questionnaire Study

4. Only the Combined Treatment with Thyroxine and Triiodothyronine Ensures Euthyroidism in all Tissues of the Thyroidectomized Rat

Via http://www.hotzehwc.com/2017/03/synthroid-was-supposed-to-stop-my-hypothyroid-sym/

CRTXNEWS. All rights reserved www.crtxnews.com

CRTXNEWS. All rights reserved