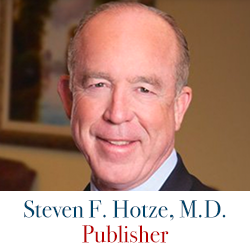 March 31, 2017
Steven Hotze, M.D.
Publisher, CRTX News
Jared Woodfill
Editor-in-Chief
CRTX News
Governor Abbott recently stated that locker room policies that allow boys to undress with girls "will not be tolerated in Texas."  His view is consistent with Senate Bill 6 (SB 6), The Women's Privacy Act, the "No Men in Women's Bathroom!" Bill, which was passed by the Texas Senate 21-10 two weeks ago.  SB 6 keeps perverted men and boys, as well as sexual predators, who claim to be women, out of women's bathrooms, showers and locker rooms.
Statewide polling indicates that 84% of Republican primary voters and nearly 80% of all Texans agree that men should not be allowed in women's or girls' public or school bathrooms. This is an issue that can expose the radical, Marxist, pro-homosexual agenda of the Democrats. It is a winning issue for Republicans.
It's time for all Texans to get off the sidelines and get on the front lines in this fight to protect the privacy and safety of our mothers, wives, daughters and granddaughters.  It's time to stand up and speak up!  It's time to let your voice be heard, loud and clear, by your state representative. Enough is enough!
Use this link to find the Texas Capitol phone number of your state representative, http://www.house.state.tx.us/members/.
Now let's see who will "Pee with the LGBT."
The Texas Republican state reps have only two choices. They are either for "No Men in Women's Bathrooms!" or for "I Pee with the LGBT." Be sure to watch the homosexuals' TV spot, "I Pee with the LGBT," which was paid for by the ACLU, https://crtxnews.com/texas-legislators-two-choices-sb-6-no-men-womens-bathrooms-pee-lgbt/which. You have to see it to believe it. You can't make this stuff up.
To date, Speaker Straus and his lieutenants in the Texas House have taken no action to move this bill forward.  Speaker Straus recently said, "If we've gotten to a place where we have to pass stuff about bathrooms, things have really gotten out of control." He further stated that it was "unnecessary and manufactured." Well, Straus is right in saying that the issue has been manufactured. It has been manufactured by the homosexual political movement. It appears that Straus is out of touch with everyday Texans or has simply bought into the pro-homosexual agenda for our country. Straus' lieutenant, House State Affairs Chairman Byron Cook, has stated that he is not concerned about men using women's bathrooms.
Over the past few weeks we have have made hundreds of thousands of phone calls into the districts of every single one of the 95 Republican state representatives, encouraging their constituents to call them and to let them know that men should not be entering in women's bathrooms, that they should support SB 6. They have been overwhelmed with phone calls in support of SB 6. Incredibly only 39 Republican state representatives are willing to publicly support SB 6.
The Republican state representatives who have indicated their support for SB 6 are:
| | | | |
| --- | --- | --- | --- |
| Dist | First | Last | Party |
| 56 | Doc | Anderson | (R) |
| 3 | Cecil | Bel | (R) |
| 73 | Kyle | Biedermann | (R) |
| 138 | Dwayne | Bohac | (R) |
| 58 | DeWayne | Burns | (R) |
| 128 | Briscoe | Cain | (R) |
| 135 | Gary | Elkins | (R) |
| 23 | Wayne | Faircloth | (R) |
| 106 | Pat | Fallon | (R) |
| 2 | Dan | Flynn | (R) |
| 5 | Cole | Hefner | (R) |
| 15 | Mark | Keough | (R) |
| 91 | Stephanie | Klick | (R) |
| 93 | Matt | Krause | (R) |
| 60 | Mike | Lang | (R) |
| 89 | Jodie | Laubenberg | (R) |
| 67 | Jeff | Leach | (R) |
| 43 | J.M. | Lozano | (R) |
| 16 | Will | Metcalf | (R) |
| 26 | Rick | Miller | (R) |
| 130 | Tom | Oliverson | (R) |
| 129 | Dennis | Paul | (R) |
| 115 | Matt | Rinaldi | (R) |
| 126 | Kevin | Roberts | (R) |
| 70 | Scott | Sanford | (R) |
| 6 | Matt | Schaefer | (R) |
| 132 | Mike | Schofield | (R) |
| 66 | Matt | Shaheen | (R) |
| 65 | Ron | Simmons | (R) |
| 85 | Phil | Stephenson | (R) |
| 92 | Jonathan | Stickland | (R) |
| 64 | Lynn | Stucky | (R) |
| 150 | Valoree | Swanson | (R) |
| 29 | Ed | Thompson | (R) |
| 94 | Tony | Tinderholt | (R) |
| 19 | James | White | (R) |
| 96 | William | Zedler | (R) |
The Republican state representatives who have indicated their support for SB 6 are:There appears to be a serious disconnect between the Republican grassroots and many of their elected Republican state representatives. When something seems illogical in politics, then there has to be a money trail, and of course there is. Most of the Republican state representatives have received money from the leftwing Texas Association of Business (TAB), led by liberal Chris Wallace, and Texans for Lawsuit Reform (TLR), led by liberal Dick Weekley. Both organizations oppose SB 6 and are Straus supporters who do his bidding.

Additionally, Speaker Joe Straus and his operatives have contributed handsomely to most of the Republican House members. Straus has toured the state since 2009 hosting fundraising events for the Republican state representatives who support him. This is how it works in politics. He who has the gold rules and the politicians know not to bite the hand that feeds them. Straus plans on blocking SB 6, contrary to his remarks to the contrary, and expects his boys in the House to follow his lead. This is the reason why 56 Republican state reps either oppose or refuse to take a position on SB 6. Straus has shown them how the cow ate the cabbage.

These squeamish Republican state reps tell the folks in their district how conservative they are during the primary and then squish during the session. They then blame every failure on those 55 dirty Democrat state reps, all of whom support Straus and are the core of his coalition. Without the Democrats' support, Straus would not be speaker. He keeps them happy and awards them with key committee chairmanships. The Democrats vehemently oppose SB 6, The Women's Privacy Act, because they are ardently pro-homosexual and Straus does not want to ruffle their feathers.

You need to wade into this battle to protect the privacy and safety of women and girls by contacting your state representative today and letting him or her know that there should be "No Men in Women's Bathrooms!"  

You must demand that Speaker Joe Straus allow the Texas House to vote on SB 6. The eyes of the nation are on Texas.  Call your Texas House member now,  http://www.house.state.tx.us/members/. Tell your representative, "No Men in Women's Bathrooms!"

Fight the good fight of your faith!   

CRTXNEWS. All rights reserved www.crtxnews.com

CRTXNEWS. All rights reserved