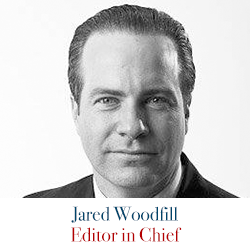 Wednesday, March 15, 2017
Jared Woodfill
Editor-in Chief
CRTX News
Joe Straus has an obligation to let the people's elected State Representatives vote on Senate Bill 6 (SB 6), the Safety Bill for women's privacy, known as the "No Men in Women's Bathrooms" Bill.
Yesterday the Texas Senate overwhelmingly passed SB 6, 21-10, and it is on its way to the Texas House for debate and a vote. This is how the system is supposed to work. 
Unfortunately, Joe Straus does not believe in this system.  Straus has made it clear that he opposes SB 6 and is fine with men entering women's bathrooms. He continues to propagate "fake news" regarding the negative economic impact SB 6 may have on our economy. Instead of a spirited debate like we saw in the Senate, Straus typically plans slow playing SB 6 to ensure its death through a committee of his choosing, or keep it from seeing a vote by the entire House through his hand-picked appointments to the Calendars Committee.  Regardless of the path, in either situation, SB 6, or any bill that Straus opposes is never voted upon by the House.  This is Joe Straus' MO whenever he wants to kill conservative legislation and keep his and other members' fingerprints off the corpse of a bill.  
With respect to SB 6, the eyes of the nation are on Texas.  We the people cannot sit idly by and allow the safety of our wives, daughters, and mothers to be sacrificed on Joe Straus' altar of political correctness.  Remember, Joe Straus owes his position to Democrats.  In 2009, he locked arms with a majority of Democrats and a few Republicans to take out former Republican Speaker, Tom Craddick.
I am not sure if Straus has read the Republican Party of Texas Platform.  If he had, he would find on page 11 the following:  "Gender Identity-We urge the enactment of legislation addressing the individuals' use of bathrooms, showers and locker rooms that correspond with their biologically determined sex."  
Please contact Joe Straus' office and tell him "Joe, Let the People's Representatives Vote on SB 6!" You can contact Joe Straus at the Capitol at (512) 463-1000.  His district number is 210-828-4411. Tell him to let "we the people" have our voice heard through our elected representatives in the House. Let our elected representatives vote on whether Texans should allow men into women's bathrooms! 
Thank you for getting off the sidelines and getting on the frontlines of this battle to protect both the safety and privacy of women and girls.
All that is necessary for evil to triumph is for good men and women to do nothing.
"Through God we shall do valiantly, and it is He who will tread down our adversaries." (Psalm 108:13)
Let's press this battle to protect the safety and privacy of women and girls to its successful conclusion! Call Joe Straus' office today, (512) 463-1000.
Keep posted on the progress of SB 6 at www.crtxnews.com.
CRTXNEWS. All rights reserved www.crtxnews.com