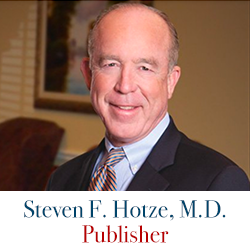 February 28, 2017
Steven F. Hotze, M.D.
Publisher, CRTX News
Tucker Carlson goes toe to toe with godless Marxist and socialist democrats on his Fox News show every night. On February 23, 2017 Tucker interviewed Zac Petkanas, a pro-homosexual, pro-transgender Marxist wacko.
Petkanas is an open sodomite whose political career has led him to work for retired U.S. Senate Majority Leader, Sen. Harry Reid – Nevada, as senior communications director, and as deputy campaign manager for Wendy Davis in her failed 2014 race for Texas governor against Governor Greg Abbott. Petkanas worked as the rapid media responder for the Clinton presidential campaign. Now Petkanas is in charge of the Democrat National Committee's "Trump War Room."
Petkanas was arrested in Atlanta in 2013 and charged for possessing methamphetamine.
Tucker Carlson exposed the bigoted, biased and hateful speech that Petkanas and the perverted, wicked homosexuals have against those who hold to traditional Christian values about sexuality. I am not going to tell you that those who participate in sodomy are given over to depraved minds and that their thinking is deviant. You can watch Tucker Carlson's interview of Petkanas and decide for yourself.
God Determines Your Gender
A person's gender is determined at birth. God made us male and female, not a Heinz 57 choice of genders. You do not and cannot choose your gender any more than you can choose your parents. Even if you feel, think and believe that you are not the sex, the gender, that God made you, you still are.
Even if you were to feel, think and believe, with all your heart, that you were a dog, and that you could bark and chase squirrels with the best of them, you still would not be a dog. The idea that homosexuality and transgender sexuality are normal, good, and wholesome, and that they should be accepted, affirmed and celebrated, is evil, perverted thinking. If you believe this, then you have believed a lie. You are lying to yourself and to others. You are hanging around deviant people. "Bad company corrupts good morals." (1 Corinthians 15:33)
Whether it's adultery, fornication, pornography, homosexuality, lesbianism, pedophilia or any other deviant sexual behavior, it is sinful and wrong, a violation of God's moral absolutes, standards and laws. Just because everyone is doing something doesn't make it right.
Who would have thought that minority status could ever be based on a person's chosen sinful actions? It is one thing to be a sinner who recognizes his sin, admits his guilt, and seeks, with God's help, to live a righteous godly life. It is another thing to give oneself over to a debauched life and then expect people to give you special rights and privileges because of your sin.
When those in the homosexual political movement try to force us to submit to their edicts, you and I have the right to disapprove of sinful behavior and refuse to associate with those who promote and practice it. This is your religious liberty right found in the First Amendment.
"Do not love the world nor the things in the world. If anyone loves the world, the love of the Father is not in him.  For all that is in the world, the lust of the flesh and the lust of the eyes and the boastful pride of life, is not from the Father, but is from the world.  The world is passing away, and also its lusts; but the one who does the will of God lives forever."
What are the lusts of the flesh?
"Now the deeds of the flesh are evident, which are: immorality, impurity, sensuality, idolatry, sorcery, enmities, strife, jealousy, outbursts of anger, disputes, dissensions, factions, envying, drunkenness, carousing, and things like these, of which I forewarn you, just as I have forewarned you, that those who practice such things will not inherit the kingdom of God." (Galatians 5:19-20)
So if you are trapped in the sin of homosexuality or in any other sins of the flesh, then you have an opportunity to confess and repent of your sins. "If we confess our sins, God is faithful and righteous to forgive us our sins and to cleanse us from all unrighteousness." (1 John 1:9)
Read the Four Spiritual Laws – http://www.4laws.com/laws/englishkgp/default.htm
CRTXNEWS. All rights reserved www.crtxnews.com