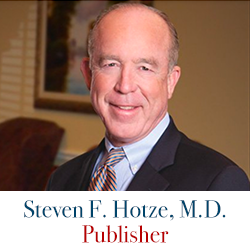 by Steven F. Hotze, M.D.
Publisher, CRTX News
Andy Schlafly, Esquire
Affiliate, Phyllis Schlafly's Eagles
The NFL is one of the most heavily publicly subsidized businesses in America.  Its billionaire owners and overpaid executives fleece taxpayers for many hundreds of millions of dollars each year.  Now the NFL is using bullying tactics to influence the Texas Legislature not to protect girls from perverted men or boys, who claim to be women, from entering girls' bathrooms, showers and locker rooms. If the NFL does not want the Texas legislature to protect our wives', daughters', and granddaughters' privacy and safety, against perverted men and boys, then the NFL should return the money that it conned from Texas taxpayers during the 2017 Super Bowl.
Instead of supporting the protection of women and girls, the NFL is bullying Texans by threatening not to hold a future Super Bowl in Texas if our legislature passes legislation that would protect women against transgender-for-a-day predators in girls' public bathrooms.  
The NFL is lying when it tells the public that the Super Bowl is a big financial windfall to the city and state that host it. It's a financial windfall alright, but not for the public. It's a windfall for the NFL and the billionaire team owners. The NFL leaders and owners act like major con artists, who are out to bilk the taxpayers. Let me explain.
Andrew Zimbalist, professor of economics at Smith College in Northampton, Massachusetts,  called the NFL's estimates "far too high" to the point of being "silly," and said a host city may actually lose "$50 million."  Cities that host NFL teams probably do lose millions when the cost of all the government services are factored in.
As explained by the Daily Beast:
Typically, according to [many] related studies, Super Bowl host cities see a negative rate of return. 'If you do a pure economic evaluation, we may be able to cover the explicit costs … but we can't make the argument that accommodating the Super Bowl is actually better than anything else.'
You may not be aware that New Jersey lost so much money as the host of the 2014 Super Bowl that 55% of its business leaders do not want the state ever to host the Super Bowl again.  The NFL never reveals to the public that it demands a massive tax rebate on everything sold at the game, which cost New Jersey taxpayers $7.5 million in sales tax refunds to the NFL.  Extra public transportation costs were at least another $5.6 million, for which the immensely wealthy NFL and its owners never reimbursed the state.

Honest economists admit that there is no significant boost to a local economy that hosts the Super Bowl.  "If the [Super Bowl's] boost to the income of local residents from the hotel trade was more than $1 million, I would be amazed," observed University of Michigan Professor of Sports Management Stefan Szymanski.  A study of the restaurant business after the Super Bowl was held in Houston last month found an uptick of a mere 30% in sales for three days.  Even if the increase was entirely due to the Super Bowl, it boosted the average restaurant gross revenue by only $4,513.32 per restaurant.  At a 10% profit margin for restaurants, the average increase in profits is only a paltry $450 per establishment.  This minimal increase in sales is more than offset by the massive amount of government services required for the game, at taxpayer expense.

The mayor of Glendale, Arizona, where the 2015 Super Bowl was held, did not even attend the event there and "was worried that his cash-strapped city of 230,000 won't be able to afford the added costs that come with the Super Bowl, including $2.1 million in additional security. To make matters worse, approximately 40 percent of Glendale's debt is earmarked to paying off sports complexes."

While the NFL boasts about phony benefits of hosting its Super Bowl, it is actually robbing taxpayers to subsidize its profits.  Taxpayers have been forced to contribute $444 million to fund the Dallas Cowboys' stadium, and Houston taxpayers were slapped with a bill of $245 million to fund most of the costs of its stadium.

While the NFL receives nearly a billion dollars from taxpayers annually, it refuses even to pay its cheerleaders a fair wage.  For example, the New York Jets are valued at $2.6 billion but the "Jets cheerleaders were given only $150 per game, weren't paid for any practice time," and had to sue just to obtain minimum wage for practice and travel time.

The truth is that the overhyped, greedy NFL and its owners have bilked the public by gaining massive taxpayer subsidies, which the NFL avoids publicizing.

If the NFL wants to mess with Texas about keeping perverted men and boys out of public bathrooms, showers and locker rooms, then its executives should be required to appear at a legislative committee hearing in Austin and explain why we should let them extort Texans with their threats.

We are ready for to fight for our wives', daughters and granddaughter's privacy and protection.

"Come and Take It!"

CRTXNEWS. All rights reserved www.crtxnews.com

CRTXNEWS. All rights reserved